Welcome To Macao!
Macao - located on the western bank of the Pearl River Delta in southern Guangdong Province, People's Republic of China - adjoins the Mainland city of Zhuhai and lies some 60 kilometres to the west of Hong Kong. Macao comprises Macao Peninsula, Taipa and Coloane. Macao Peninsula is the hub of the territory and is connected to Taipa by three bridges. Several large international hotel resorts - with new supporting infrastructure - are located on the reclaimed land between Taipa and Coloane in the newly developed district known as Cotai.
The Portuguese arrived and settled in Macao in the mid 16th Century. Thus, the city's architecture, art, religion, traditions, food and community reflect the integration of Chinese, Western and Portuguese cultures. Macao became a Special Administrative Region of the People's Republic of China on 20th December 1999 and exercises a high degree of autonomy under the principle of "One country, two systems". The SAR is growing in size with more buildings on reclaimed land, and in the number and diversity of its attractions. In 2005, The Historic Centre of Macao was inscribed on the UNESCO World Heritage List as a result of its unique historical and cultural landscape. Macao is currently positioning itself as the World Centre of Tourism and Leisure as it develops into a quality international tourist destination.
Macao is located in Guangdong province, on the western bank of the Pearl River Delta, at latitude 22º 14' North, longitude 113º 35' East and connected to Gongbei District by the Border Gate (Portas do Cerco) isthmus.
The Macao Special Administrative Region has an area of 30.8 km2, comprised of the Macao Peninsula (9.3 km2 and connected to Mainland China), Taipa (7.6 km2), Coloane (7.6 km2) and the reclaimed area COTAI (6.0 km2). Three bridges connect Macao to Taipa (one of them is 2.5 km long, the other one is 4.5 km long and the third one is 2.2 km long).
Besides the Border Gate (Portas do Cerco) - the visitor can access Mainland China through the COTAI Frontier Post. Immigration and Customs is located in the reclaimed area between Taipa and Coloane.
Macao is eight hours ahead of Greenwich Mean Time. Chinese and Portuguese are the official languages, Cantonese being most widely spoken. The official languages are used in government departments in all official documents and communications. English is generally used in trade, tourism and commerce.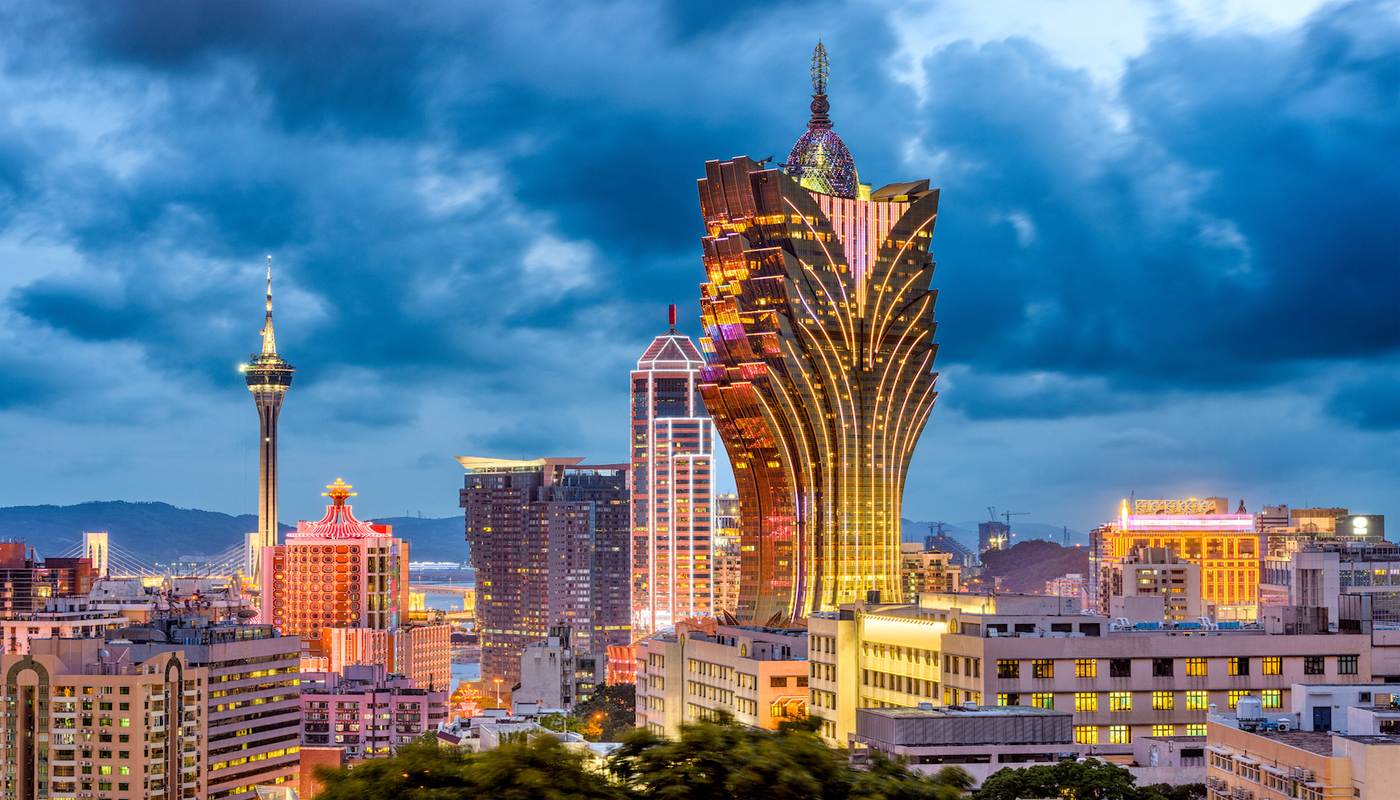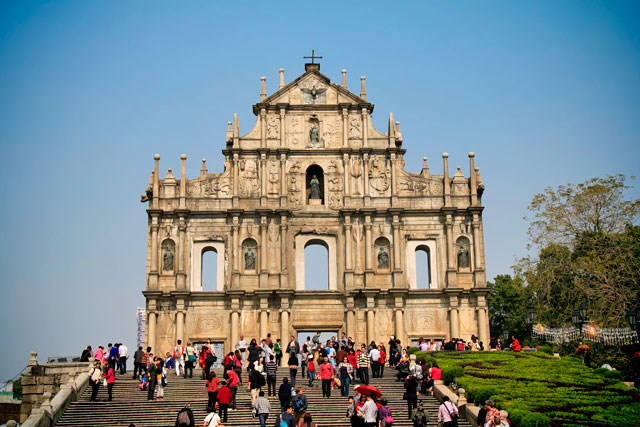 Visa and Invitation Letter
Non-residents of the Macao Special Administrative Region are required to possess a valid passport and "entry permit" or "visa" for entry to Macao, except for people prescribed by certain law, administrative regulation or international document.
Do I need a VISA?
Visit http://www.fsm.gov.mo/psp/eng/EDoN.html to find out whether you need a visa or not.
Macau is either visa free or visa-upon-arrival for most of the countries.
Only visitors from Bangladesh, Nepal, Nigeria, Pakistan, Sri Lanka and Vietnam are required to apply for a Macao visa in advance through a Chinese embassy or consulate.
Visitors from Mainland China can apply for a Hong Kong Macau Entry Permit to travel to Macau for up to seven days at your 户籍所在地出入境机关.
Invitation Letter
If you need a letter of invitation, please send your personal details (first name, last name, affiliation, nationality, address) together with a copy of travel document/passport ( 中國內地居民則需提供居民身份證副本) by email to andrew@iccmacao.com as early as possible, in order to leave plenty of time to process the application. Please do allow 72 working hours to process your request. Please be noted that visa letters are only issued to registrants who have already paid their fees.
Contact Mr. Andrew Jiang Conference Manager E-MAIL: andrew@iccmacao.com
Hotel Booking
You can book the hotel through the following link: https://ijcai19.medmeeting.org/en.
For addition information about the accomendation, you can refer to https://www.ijcai19.org/accomodation.html.